The Last San Diego Process Servers You'll Ever Need
When You Need A San Diego Process Server, Call (866) 754-0520
Are you tired of being mixed up in stacks of paperwork?
Does your current lawyer services provider act like they are doing you the favor by dealing with your work?
Not receiving the quality of service or personal care that you or your firm demands and deserves?
Do you want your tasks to be accomplished on time without paying for hidden fees?
Do you really want to rely on the sheriff to serve your important documents?
Need a Process Server to get that small claims served?
Are you truly satisfied with your current Attorney Service provider?
JPL Process Service is committed to providing quality attorney services at an affordable rate covering all of Southern California. With offices based in Orange County, Los Angeles County and Riverside County, our first priority is always your best interest and we guarantee all work is handled by a Registered and Bonded California Process Server in a timely and accurate manner.
JPL Process Service offers the following professional attorney/process services for your needs:
Legal Filing
Process Service
Skip Trace
Property Services
Delivery Services
Courier Services
Subpoenas
Divorce Papers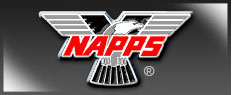 And with professionally licensed and bonded process servers in:
Los Angeles County
Orange County
Riverside County
San Diego
San Bernardino
Ventura
JPL hand delivers your documents anywhere in Southern California.
For out of state needs, we'll deliver your process across the country through our network of national process servers.
Please take time to review our website and compare or feel free to call us toll free with all of your questions at 866.754.0520. When you're ready to order, download and print our ORDER FORM (pdf).