Los Angeles Attorney Services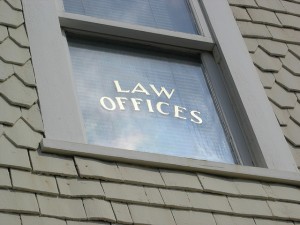 JPL Process Services has devoted more than a dozen years winning the praises of law firms throughout Orange and Los Angeles County and is proud to extend our prompt and reliable services throughout Southern California.
Why wait in long lines, wasting your time in court?
Our legal support staff are matched up with lawyers and serve their daily demands through retainer or on an hourly fixed-rate basis.
No Wait Charges

No

Minor Changes Charges

No

Advanced Fee Charges
And if your documents are declined for any reason, you'll promptly receive a call so you can consider what you'd like us to do next.
Give us a call at (866) 754-0520 and we can help you with any of these court services:
Daily Los Angeles Court Services
Court Filing – Court filing services are provided to the Los Angeles County courts below and throughout California.  Email, fax or mail us your papers, or we can pick them up at your office.  JPL Process Service legal support staff is trained in California filing procedures to avoid errors, and can even record your documents with the necessary recorder's office.  Digital copies of your confirmed documents are then kept in secure storage in case you ever need them.  Same and next day filings available.
Court Research – Finding and retrieving court documents is easy with our Los Angeles legal support services.  Our court runners are experienced with all of the court's below and deliver quick and productive court and index research, file reviews and document retrieval.
Document Preparation – Many times, your court documents may be denied and set aside until they're adjusted or completed.  Our Los Angeles legal support staff can prepare and or improve your documents to conform with court requirements, including subpoenas, special documents and notifications for opposing counsel.
Document Recording & Retrieval – Get all your recording projects completed on time and accepted without the irritation of getting back and forth to court.  After your project is finished, you'll receive verification and the joy of having someone else do it for you.  Our staff can also pick up and deliver your packages and paperwork or retrieve them from court and deliver them to you on schedule.
Los Angeles County Courts
| | |
| --- | --- |
| Airport Courthouse | 11701 S. La Cienega, Los Angeles, CA 90045 |
| Alfred J. McCourtney Juvenile Justice Center | 1040 W. Avenue J, Lancaster, CA 93534 |
| Alhambra Courthouse | 150 West Commonwealth, Alhambra, CA 91801 |
| Bellflower Courthouse | 10025 East Flower Street, Bellflower, CA 90706 |
| Beverly Hills Courthouse | 9355 Burton Way, Beverly Hills, CA 90210 |
| Burbank Courthouse | 300 East Olive, Burbank, CA 91502 |
| Catalina Courthouse | 215 Summer Avenue, Avalon, CA 90704 |
| Central Arraignment Courts | 429 Bauchet St., Los Angeles, CA 90012 |
| Central Civil West Courthouse | 600 South Commonwealth Ave., Los Angeles, CA 90005 |
| Chatsworth Courthouse | 9425 Penfield Ave., Chatsworth, CA 91311 |
| Clara Shortridge Foltz Criminal Justice Center | 210 West Temple Street, Los Angeles, CA 90012 |
| Compton Courthouse | 200 West Compton Blvd., Compton, CA 90220 |
| David V. Kenyon Juvenile Justice Center (Delinquency) | 7625 South Central Avenue, Los Angeles, CA 90001 |
| Downey Courthouse | 7500 East Imperial Highway, Downey, CA 90242 |
| East Los Angeles Courthouse | 4848 E. Civic Center Way , Los Angeles, CA 90022 |
| Eastlake Juvenile Court (Delinquency) | 1601 Eastlake Avenue, Los Angeles, CA 90033 |
| Edmund D. Edelman Children's Court (Dependency) | 201 Centre Plaza Drive, Monterey Park, CA 91754 |
| El Monte Courthouse | 11234 East Valley Blvd., El Monte, CA 91731 |
| Glendale Courthouse | 600 East Broadway, Glendale, CA 91206 |
| Hollywood Courthouse | 5925 Hollywood Blvd., Los Angeles, CA 90028 |
| Huntington Park Courthouse | 6548 Miles Ave., Huntington Park, CA 90255 |
| Inglewood Courthouse | One Regent Street, Inglewood, CA 90301 |
| Inglewood Juvenile Courthouse (Delinquency) | 110 Regent Street, Inglewood, CA 90301 |
| Long Beach Courthouse | 415 West Ocean Blvd., Long Beach, CA 90802 |
| Los Padrinos Juvenile Courthouse (Delinquency) | 7281 East Quill Drive, Downey, CA 90242 |
| Malibu Courthouse | 23525 Civic Center Way, Malibu, CA 90265 |
| Mental Health Courthouse | 1150 North San Fernando Rd, Los Angeles, CA 90065 |
| Metropolitan Courthouse | 1945 South Hill Street, Los Angeles, CA 90007 |
| Michael Antonovich Antelope Valley Courthouse | 42011 4th Street West, Lancaster, CA 93534 |
| Norwalk Courthouse | 12720 Norwalk Blvd., Norwalk, CA 90650 |
| Pasadena Courthouse | 300 East Walnut Ave., Pasadena, CA 91101 |
| Pomona Courthouse North | 350 West Mission Blvd., Pomona, CA 91766 |
| Pomona Courthouse South | 400 Civic Center Plaza, Pomona, CA 91766 |
| San Fernando Courthouse | 900 Third Street, San Fernando, CA 91340 |
| San Pedro Courthouse | 505 South Centre Street, San Pedro, CA 90731 |
| San Pedro Courthouse Annex | 638 South Beacon Street, San Pedro, CA 90731 |
| Santa Clarita Courthouse | 23747 West Valencia Blvd., Santa Clarita, CA 91355 |
| Santa Monica Courthouse | 1725 Main Street, Santa Monica, CA 90401 |
| Stanley Mosk Courthouse | 111 North Hill Street, Los Angeles, CA 90012 |
| Stanley Mosk Courthouse | 110 North Grand Ave., Los Angeles, CA 90012 |
| Sylmar Juvenile Courthouse (Delinquency) | 16350 Filbert Street, Sylmar, CA 91342 |
| Torrance Courthouse | 825 Maple Ave., Torrance, CA 90503 |
| Van Nuys Courthouse East | 6230 Sylmar Ave., Van Nuys, CA 91401 |
| Van Nuys Courthouse West | 14400 Erwin Street Mall, Van Nuys, CA 91401 |
| West Covina Courthouse | 1427 West Covina Parkway, West Covina, CA 91790 |
| West Los Angeles Courthouse | 1633 Purdue Ave., Los Angeles, CA 90025 |
| Whittier Courthouse | 7339 South Painter Ave., Whittier, CA 90602 |