Top Process Server Groups and Forums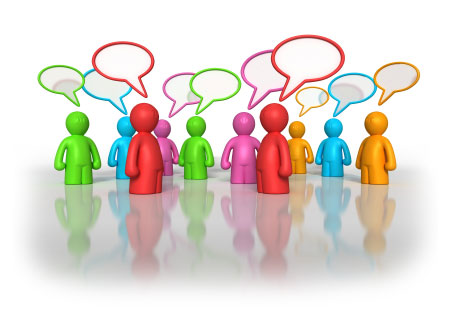 As a trusted member of the process serving industry, there is much to be gained from talking with others in the process service career. The terrific part about the growth of technology is that it is simpler than ever to hold conservations with other process servers around the country without having to leave your home or office.
Sharing concepts, getting guidance and discussing present legislation is all available with just a couple of mouse clicks. Below you can find a list of some of the best online process server forums and groups:
Facebook group: Service of Process Looking Forward (Started by previous NAPPS President Jeff Karotkin) – This group requires a Facebook account to sign up with, however the incentives are well worth it.  Get access to the most current process service information, conversations surrounding the industry, in addition to various participants who bring forward thought provoking material in this must join group. Get prepared to discuss leadership and loyalty issues in NAPPS, current headlines and general process serving ideas and insight.  In order to join, you must do a search for "Service of Process Looking Forward" and request to join.  This is done to keep the forum dedicated to the process service industry.
LinkedIn Group: Process Servers and Service of Subpoenas & LinkedInGroup: Process Servers – The Process Servers group on LinkedIn was started by Serve Now, but both of these groups are worth joining. Whether you require assistance on what software to make use of or ways to handle clients that haven't paid, the members of these groups are constantly ready to lend a helping hand and answer your process service questions.
Yahoo Groups: Process-server – While this group could be potentially helpful for getting some work as members sometimes send requests for a server in a specific geographic  area, you need to be ready to sort through a vast number of self-promotional posts. If you do end up joining this group, we advise setting up your account to get one e-mail a day instead of receiving an endless parade of e-mails throughout the day.
Gotchaserved.com – This reasonably new process server group is still getting off the ground, however, it has a number of energetic participants in addition to intriguing subjects. With higher participation, this website may expand to become a useful outlet for process servers.
As a member of these groups, you could always contribute your own valuable feedback to your fellow process servers. If you know of some other groups or online forums, please remark below and share! It is always a smart idea to be able to keep current on the industry and receive input from others in the same line of business.
If you 'd like to talk to a professional Los Angeles process server, feel free to give JPL Process Service a call today at (866) 754-0520.